Cybersecurity is booming business and so is the business of the Security Factory (tSF).  To keep good balance between work load and security service quality team expansion is sometimes necessary and so, I was offered a contract and joined the penetration testing team of tSF in February 2021.  It felt like coming home: my internship in this company was really fun time with great assistance and useful advice from the entire team.
What I like the most about the company is the openness between the team members sharing knowledge and experiences almost real time. Such professional attitude is a win-win situation for the team and the client. It provides new insights and thrives each of us to perform to the best of our capabilities. In addition, performing back-to-back projects we get to work in a lot of new environments and play around with various technologies, what allows us to expand our knowledge at a fast pace.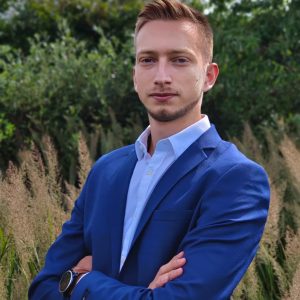 A small anecdote typing the tSF in-house style: when asked what I should bring to my application interview (expecting to hear: 'Bring your resume'), the answer was 'A medium-sized portion of French fries and a Bicky Burger will suffice'. Not even a week after my application interview (indeed with French fries and Burger), I could start my journey at tSF, and it is going as hoped for me.
During the past three months I performed multiple penetration tests of (web) applications, of IoT devices and of internal and external infrastructure. It is very exciting to operate in such a wide spectrum of subjects in IT.
The following quote I can fully relate to, but it is also what attracts me to this job: 'Welcome to cybersecurity. The more you learn, the less you know.' The urge to keep learning and improving in a work environment where people want the best for all to deliver the best quality of work as possible to our clients.
I can safely say that I made the right decision to sign a contract at tSF. I feel comfortable and am happy to be part of a motivating team. We all have each other's back and we know we can reach out to each other when needed.
Hendrik Noben –  Security Tester @ tSF
We are in this together, are you in it with us? Contact us now to explore our work!