During our internship at tSF, we had the opportunity to deepen our skills and significantly increase our knowledge of pen testing and cyber security in general. It is a unique opportunity for us to gain practical experience and learn from experts in the field. We are confident that this internship will prepare us for a promising future in the cybersecurity industry.
It is inspiring to see how passionate the tSF team is about their work and how dedicated they are to sharing their knowledge and helping others grow. We appreciate the team's personal approach and their commitment to supporting us in developing our skills and knowledge. It is clear that knowledge sharing plays a crucial role at tSF, and we are thrilled to be part of such an open and supportive environment.
During the first week of the Easter holidays, we had the opportunity to put our theoretical knowledge into practice by hacking an intentionally vulnerable website. Although it was a challenging task, we learned a lot about the first steps of pentesting. It was great to see how we could apply our skills and knowledge in real-life situations, and we are proud of what we have accomplished. Releasing our skills on the infrastructure is the next challenge that we are excited to face. We believe that this challenge will help us grow even more in our field and prepare us for future opportunities.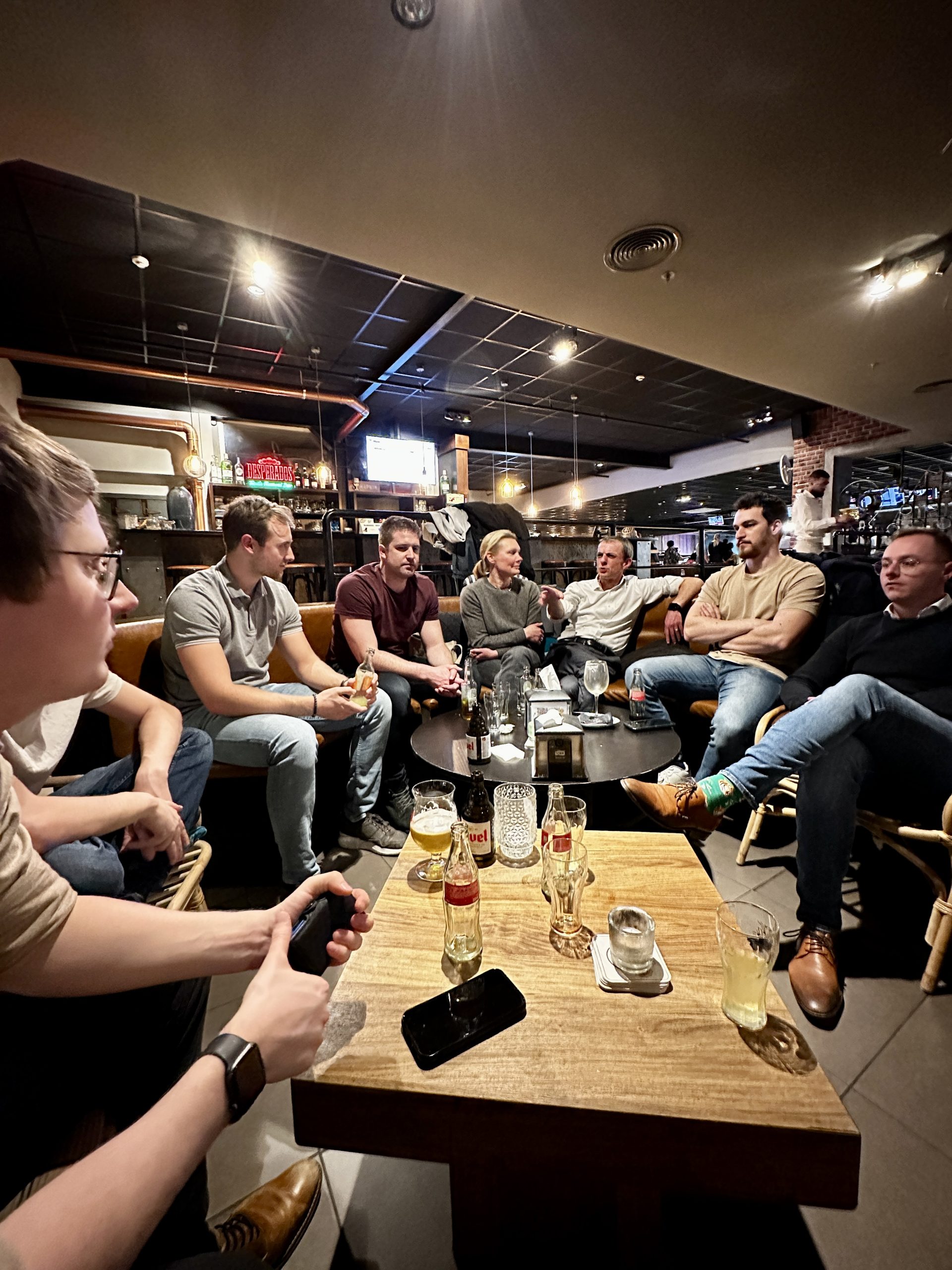 Another aspect that we appreciate about tSF is the team-building activities. These activities are not only fun but also contribute to a positive team dynamic. Actually, the last teambuilding was only last week (see picture!). Since all colleagues are mostly working for clients at other locations, it is the goal of tSF to plan a teambuilding every month.
Overall, we are incredibly grateful for this unforgettable internship experience at tSF. It has helped us deepen our understanding of cybersecurity and prepare us for a promising future in this industry. We are excited about the opportunity to be part of this amazing team and look forward to what the future holds for us.